Residential Cleaning Service in North Carolina
We provide the best residential cleaning service in North Carolina area. If you live a busy lifestyle and can't find the time to clean, or simply don't like doing it, let our experienced team take care of it for you.
How we work
We provide deluxe residential cleaning service in North Carolina area with affordable cleaning packages to suit all your needs. We are available on a one-time, weekly, biweekly, or monthly basis. We are available for special occasions, move-in, or move-out services as well.
Highly-rated cleaning service
Effortless booking
We hire only the best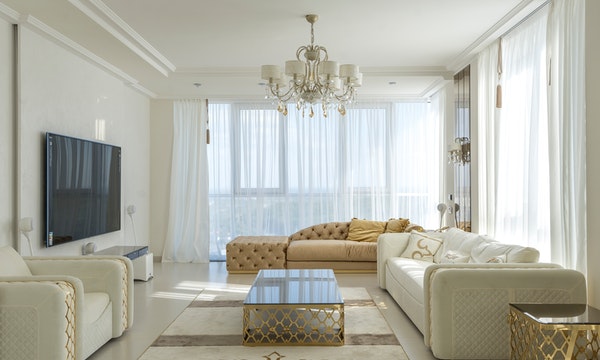 1. Do I need to supply anything?
All Maid To 7S Service vehicles are fully equipped to service your home. However, if you have any particular cleaning materials you would like us to use, we will gladly use them. We cannot accept any responsibility for those products.
2. What if I am not pleased with my cleaning?
We guarantee all of our work. In the unlikely event that you are not satisfied with the service, simply notify us within 24 hours. We will gladly rectify your concerns.
3. Why do you have to do an estimate?
We tailor our service to suit your needs. To be able to supply this kind of personal service, we need to meet you at home to discuss how we can best help you.
4. How do I pay?
Payment is required on the day of service. We accept cash, checks or credit cards (Mastercard, Visa, American Express, Discovery).
Residential Cleaning Service in Asheboro NC & Greensboro, NC
Best Cleaning Service for Your House, Apartment, or Rental Property.
We spend most of the day in our homes and apartments. Our most comfortable place is there. But if this living space is not comfortable and relaxing then it has a negative impact on our physical and mental condition. However, with the help of 7S Service, make your own home as clean, sparkling, and sterile as you want. It could be Apartment cleaning, Detailed cleaning, House cleaning, or Party cleaning.
Our Cleaning team has many years of cleaning service experience at Asheboro & Greensboro in North Carolina. Our team is trained, they know how to do the cleaning job professionally. Our team with long experience makes your living home more pleasant and luxurious. The cleaning team we provide uses natural cleaning products that are good for air quality and your health. We are always concerned about the health of our customers. We do not use any ingredients that are unnatural and unhealthy when it comes to cleaning. We always focus on providing affordable services to each of our clients. We Maintain our fixed schedule properly so that you don't face any kind of problem.
Our team is flexible and insured, works with our customer's preferences and We offer a satisfaction guarantee. Our cleaning team is able to adapt to any customer's environment. We never compromise on taste. Our staff is committed to providing service with sincerity. We Provide High-quality Residential Cleaning Service in Asheboro & Greensboro, North Carolina.
Our Residential Cleaning Services Include:
Cleaning your home and its surroundings according to your needs and your plans

Deodorizing cleaning around your home and yard

Kitchen Appliance Cleaning 

Wall Cleaning 

Dish Washing Service 

Window Cleaning 

Closet Organization

Outside Trash Can Service

Silverware Cleaning Service & Polishing 

Laundry Service 

Interior Cabinet Cleaning 

Mirror, Table, Carpet, and Curtain Cleaning 

Removing stains and dirt from carpets

Remove stains from furniture dust

Dust removal of cobwebs, light fixtures, and ceiling fans

Removes pet dirt, stains, and odors from carpets
Our cleaning services do not neglect the details when it comes to residential cleaning. They take every aspect of your home seriously. Our cleaning team works systematically in kitchens, bathrooms, bedrooms, and living areas, cleaning all rooms impeccably. Overall, we guarantee that you will get a clean, sterile home with our cleaning services.
Our 7S Service has long experience with success Working in North Carolina at Asheboro, Greensboro, Randleman, Seagrove, Hih point, Stokesdale, Burlington, and Siler City. If you are a resident of this area then leave your residential cleaning work to our experienced staff without any worries.
The cost of our cleaning services mainly depends on the size of your house, the number of rooms and the number of hours you want to take our cleaning services. For more information on pricing, please call our office directly or contact us at the address below. We look forward to providing you with quality Cleaning service.
So, what are you waiting for? Get started today by
 calling +1 336-521-4202, email us at: bud@7sservices.com, or book online in less than 60 seconds.